About Our Family
Last Updated: July 2015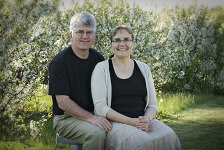 is our music equipment financer and tuner. Although he has played some guitar, he only sings in a few of our songs as he is usually at work when we practice. He is head of the house and operates Rosthern Agencies together with 2 partners. He used to teach high school math and science which comes in handy for home schooling. Besides preaching and leading Bible studies periodically, he enjoys talking about creation, visiting with people, and working with his family in the orchard and yard.
plays piano for our family ministry. She also arranges (and/or writes) most of the music that we perform. Before children, she was a kindergarten and elementary teacher. She keeps busy with home education, gardening, canning and just generally keeping a house full of teenagers fed and watered.
Joshua 24:15b As for me and my house we will serve the Lord.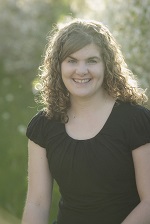 plays piano, harp, cello, flute and some guitar. Heidi has an ARCT in Piano Performance and a comprehensive Bachelor of music degree specializing in piano and harp. She is halfway through a 2 year post degree registered nursing program. She enjoys baking, gardening, singing and playing music.
Psalm 147:7 Sing unto the Lord with thanksgiving; sing praise upon the harp unto our God.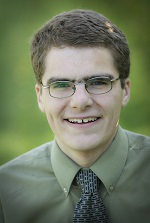 plays guitar and is MC for our music ministry. He has completed a business degree and has completed his courses in the Certified General Accounting designation. He is currently getting practical experience in this field as an accountant in Saskatoon. Levi enjoys agriculture and has driven grain cart for a number of harvests for a local farmer. He manages a lot of aspects of our apple orchard including grafting and has several small business ventures with his brothers. He loves to keep busy and his interests are many!
Psalm 135:20 Bless the Lord, O house of Levi! Ye that fear the Lord, bless the Lord!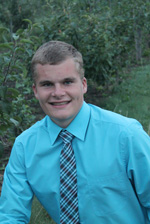 plays trumpet and harp. He is employed locally as a carpenter and is working towards his Journeyman. He enjoys designing and building equipment such as the carrot washer which washes thousands of pounds of carrots each year for the boys' business and the chicken butchering equipment he and Jesse built. Joshua took several courses from ITonRamp and so it is he that has put this website together.
Psalm 150:1-3 Praise ye the Lord. Praise God in his sanctuary: praise him in the firmament of his power. Praise him for his mighty acts: praise him according to his excellent greatness. Praise him with the sound of the trumpet: praise him with the psaltery and harp.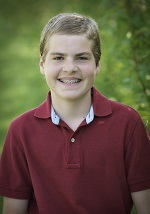 plays violin, French horn and some piano. He is the manager of several small businesses he operates with his brothers including mowing, chicken raising and commercial gardening. He enjoys the opportunity to work seasonally for 2 local farmers. Jesse is going into his final year of school and is looking forward to what God has in store for his future.



Psalm 106:1 Praise ye the LORD. O give thanks unto the LORD; for he is good: for his mercy endureth for ever.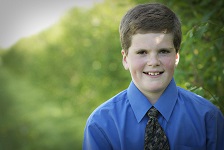 plays violin, mandolin, trumpet, banjo, guitar and piano. He has begun to do some of our composing and arranging along with his older siblings and Mom. He is always able to keep us entertained with his dramatic responses to life. His favorite activity is making videos with a message about Jesus which you can find on our blog.
Psalm 150:4 & 6 …Praise him with stringed instruments...Let everything that hath breath praise the Lord. Praise ye the Lord.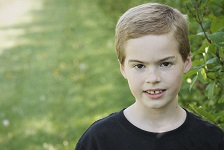 plays viola, trombone, guitar and some piano. He helps Micah with his videos; Often Andrew is the main actor. He enjoys driving equipment to help keep up our yard and orchards. We have appreciated his willingness to step up and play guitar for hymn sings at our local nursing home when Levi is unable to make it.
Psalm 95:1 O come, let us sing unto the Lord: let us make a joyful noise to the rock of our salvation.