Products
Now Let Us Walk
Released in 2014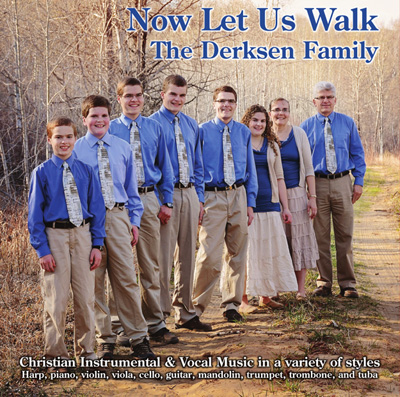 Contents:
God of Our Fathers
Leaning on the Everlasting Arms
Shall We Gather at the River
The Woodpecker Song
When the Roll
Praise Him (Still!)
Still Nearer
Praise to the Lord
It is Well
Little Brown Church
God's the Auther of Creation!
Yes I Know
Thankfulness Medley
Spread the News
Wonderful Grace of Jesus
Power in the Blood
O the Deep
Now Let Us Walk
May the Lord Bless
He is Exalted Medley
Suggested Price: $15.00
As For Me and My House
Recorded in 2007.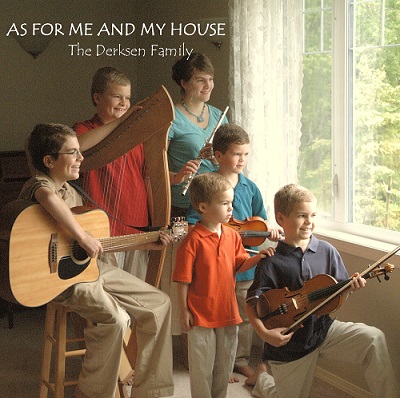 Contents:
Come Thou Fount
As For Me and My House
It is Well
Thank You, Lord
Fairest Lord Jesus
My Son, Seek Ye
Wondrous Love
There is a Redeemer/Lamb of God
Near the Cross
Eat This Bread
The Lord's My Shepherd
I Stand in Awe
Let it Be Said of Us
Great is Thy Faithfulness
My Tribute
Suggested Price: $10.00
Hymns on the Harp
Hymns on the Harp is a collection of 13 songs arranged for intermediate harp players with pieces in C and sharp keys. The book contains an alphabetical index and a "Special Occasions" index for quick reference with headings for children's programs, Christmas, Easter, farewells, funerals, and weddings. There are some lever changes and no fingerings.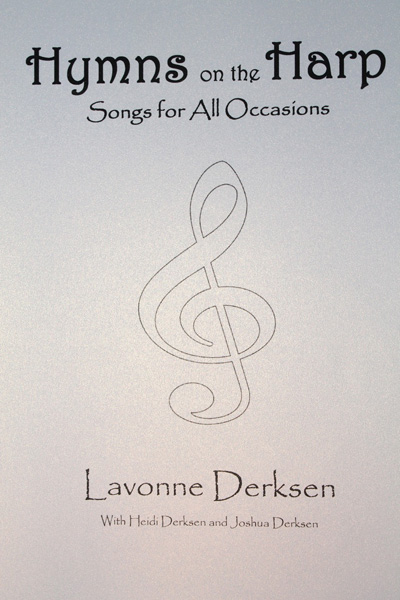 Contents:
Adentro, Afuera (I'm Happy All the Time)
Angels from the Realms of Glory
God Be With You
Gott Ist Die Liebe (For God So Loved Us)
Jesus Paid It All
Low in the Grave
Man of Sorrows
May the Lord Bless
Near the Cross
O Come Little Children
Shall We Gather at the River
Sing We Now of Christmas
The Lord's My Shepherd
Coil Bound Book, Suggested Price: $15.00
PDF version, Suggested Price: $10.00